Elida – Is the 5th time the charm?
Ottoville will head to the OHSAA State Semi-Finals on Friday afternoon following a thrilling 52-37 win over the Arcadia Red Devils Saturday night at the Elida Fieldhouse in front of a sell out crowd.

For Big Green coach Dave Klemen this was also a huge night. Not only will he take his 27-0 squad to Columbus to face Fort Loramie after they dispatched Tri-Village 69-43, but he also picked up his 400th career win "I felt like I was a pitcher throwing a no hitter towards the end as nobody would talk to me" he quipped during his postgame interview.
After Arcadia took an early 3-0 lead behind Senior guard and 1st team all Northwest District selection Miranda Palmer it was all Ottoville as they promptly responded with an 8-0 run over the next three minutes to build an 18-10 first quarter lead. The challenge for most teams who face  Ottoville is the same, which players do you key on and try to stop? Arcadia attempted to answer that question with Abby Siefker (9 points 8 rebounds) and Rachel Beining (11 points 3 rebounds). While the Redskins were successful at times flustering the aforementioned duo in goading them into 7 total fouls in the game and relegating them to the bench for long stretches of time they were not near as successful in stopping Rachel Turnwald. Turnwald, a Senior guard was the Big Green leading scorer on the night with 16 including big shots from the free throw line where she went 9 of 10 in the fourth quarter alone.
Palmer was able to hit some big shots in the game keep her team close as she finished with 19 on 6-16 shooting, but couldn't get enough help from her teammates as the man to man defensive pressure from Nicole Vorst and Taylor Mangas proved to be too much for the Redskins to handle.
All of Putnam County will surely be in attendance as the #1 seeded Big Green will play 25-3 Fort Loramie on Friday afternoon at 3pm just as they have been throughout this entire historic post season run. Last season's pursuit of a state title ended with a loss in the same building as Saturday night's win at the hands of eventual state champion Arlington, something that Ottoville remembered and used as motivation for this season, "I think everybody would have been crushed (if we didn't make it to state). It would have been the fourth year of getting so close. It feels great" said Siefker after the game.
After they got done cutting the nets down I was lucky enough to get to talk to Nicole Vorst, Taylor Mangas and Coach Klemen, take a listen to that interview here: http://chirb.it/Own9ah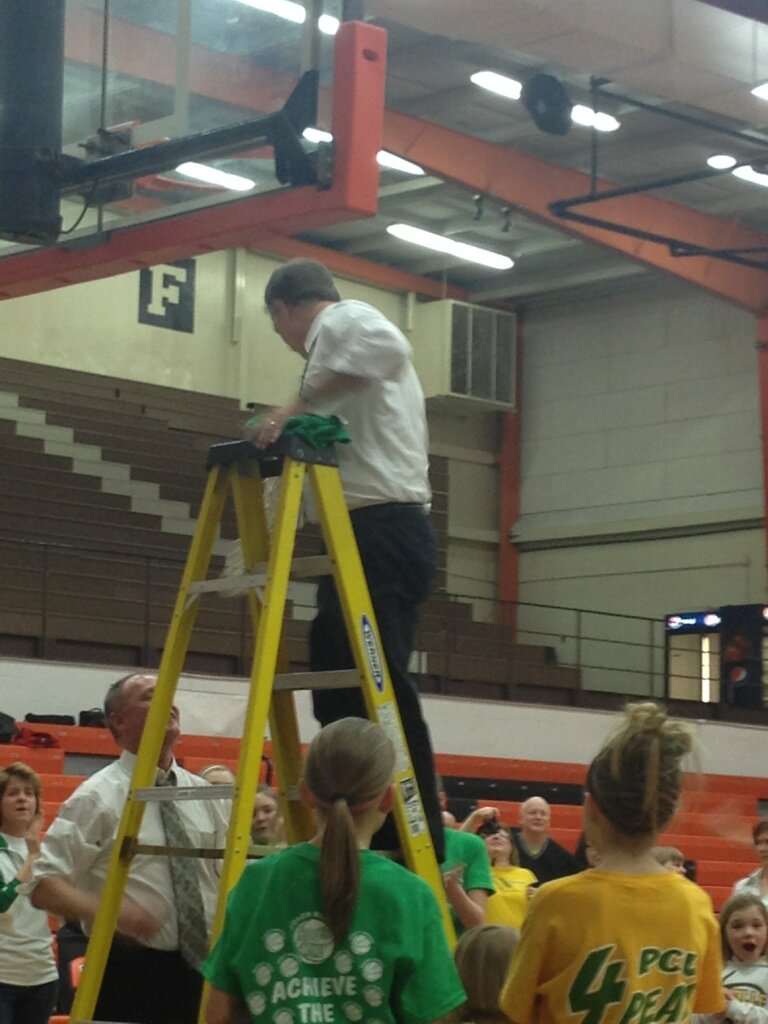 If you can't make it to Columbus on Friday afternoon to the Schott grab your cellphone and download the TuneIn ap or head over to www.zsportslive.com z1 to hear the broadcast with myself and Dave Boninsegna to hear Ottoville and Fort Loramie do battle for a chance to play for a state championship on Saturday night.